Awards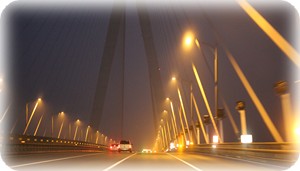 Research and Development
The members of our staff have authored or co-authored a number of technical papers related to the GNSS technologies. Their contributions to the GNSS community were well recognized by international awards listed below.
"This award recognizes the contribution made by CDA members in authoring an outstanding article or technical paper related to dams. The award is offered annually to the author(s) of a selected publication made in Canada or internationally." [CDA Bulletin][CDA website link]
"This award is given for the best paper in each technical track of the annual IEEE/ION PLANS conference and is presented to the lead authors of the best paper."
"This award recognizes outstanding achievement in the preparation of papers contributing to the advancement of navigation and space guidance and is given for the best technical article appearing in Navigation, the Journal of The Institute of Navigation during the preceding year." [ION website link]
Grant and Fund Awards
GNT and the members of our staff have been awarded grants and funds in recognition of GNT's cutting edge R&D and their talents.
The National Research Council-Industrial Research Assistance Program (NRC-IRAP) is Canada's premier innovation assistance program for small and medium-sized enterprises (SMEs). It is a vital component of the NRC, a cornerstone in Canada's innovation system, regarded world-wide as one of the best programs of its kind.
NRC-IRAP Award (July 2010)

Canada Foundation for Innovation (CFI) New Opportunities Fund Award (June 2004)
Canada Foundation for Innovation (CFI) is an independent corporation created in 1997 by the Government of Canada to strengthen the ability of Canadian universities, colleges, research hospitals, and other non-profit institutions to carry out world-class research and technology development to benefit Canadians.